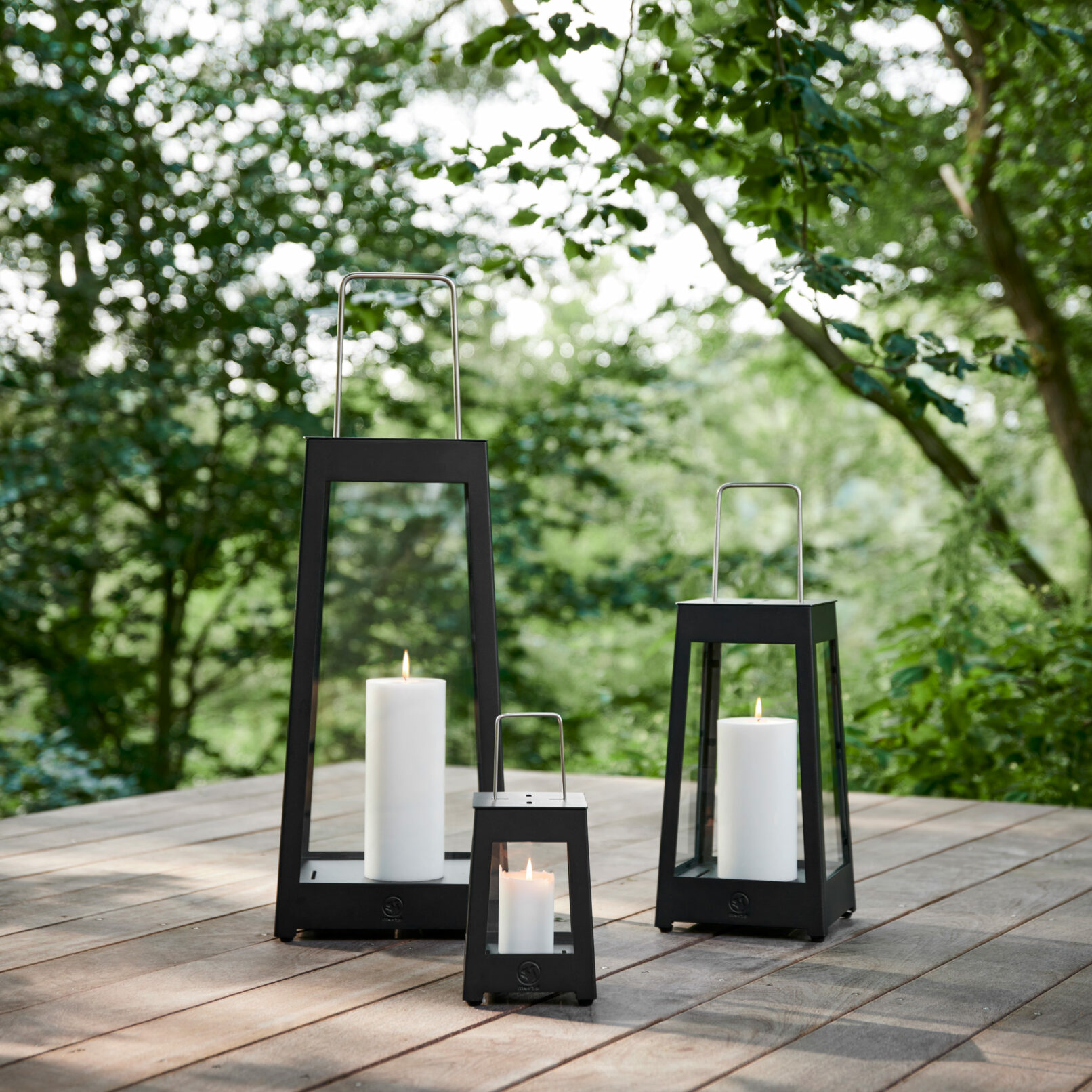 Faro Lantern
Year: 2021
Materials: Outdoor coated steel and stainless steel
Dimensions: 28 x 28 x80 cm, 21 x 21 x 55 cm, 14 x 214 x 30 cm
Producer: Morsø www.morsoeshop.com/dk/
"Less is more" is the key word in the design of the Faro lantern series. The clean lines and the sharp-cut design let the light shine out of the large openings.
The lanterns are designed to complement the Danish design / architecture tradition – so they can be included as a natural element on the terrace or in the home.
The lantern can create coziness and security like a lighthouse in the garden, on the terrace, in the hallway…
The solid expression is the result of long design process and the use of durable materials glass, lacquered steel and stainless steel.