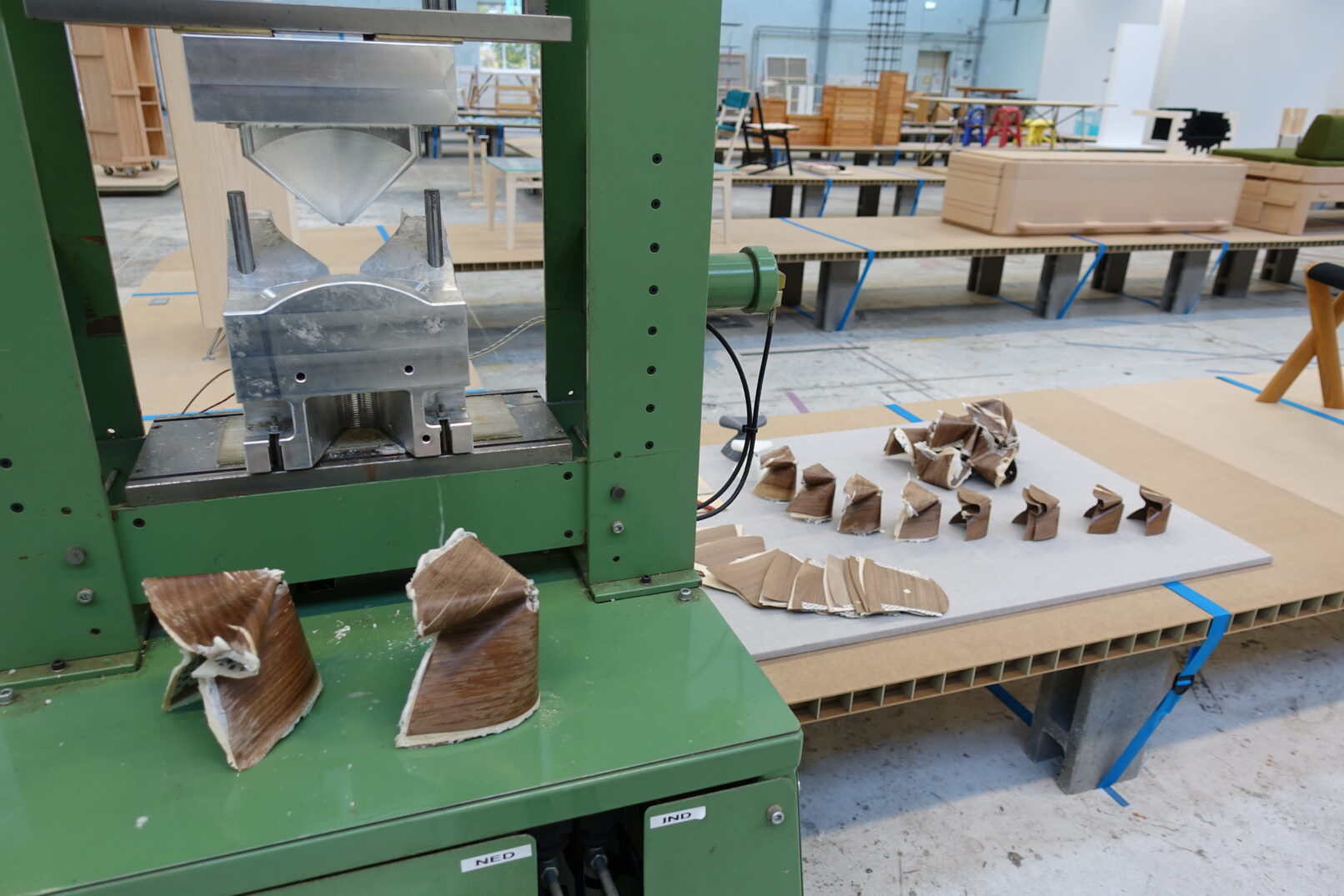 Fold a stool for SE – The Cabinetmakers Autumn Exhibition
For approx. 25 years ago I designed a form pressed  stool Gallery for the Kunstforeningen Gammel Strand. The Gallery stool is in production at Fredericia Furniture.
Four years ago I started folding stools in paper again and above you can see different folding experiments in cardboard and paper.
The theme of the Carpenters' Autumn Exhibition this year is Factory. Exhibition opening 7 October.
On this occasion, I would like to exhibit a fully functional mold press with mold tension mold for the stool. To show how to produce formpressed products in the scale ratio 1:6.
I collaborate with Claus Mølgaard who is a plastics engineer and CNC tool manufacturers Paw who are experts in mold clamping molds.
What I am applying for is help to finance the mold tensioning tool that can press the stool. And run-in of the form, test of form tension and setting up for exhibition.
Paw will co-finance the production of the mold clamping tool. The mold clamping tool is two CNC milled metal molds that can press the inner and outer shape of the stool. The space between the two forms corresponds to five layers 0.3 mm finer corresponding to 1.5 mm thickness.
The molds must be fitted with electric rods so that the mold can be heated to approx. 80 degrees. The heat makes the Urea glue harden within 40 seconds.
I can use the Mini Gallery press in connection with abinetmakers Autumn Exhibition this autumn.
In the picture of the mini press, the Gallery form can be seen as the four metal forms, which are separated from each other – ready to release the next Gallery stool. It is the form tension tool. Below, the mold clamping tool can be seen compressed.