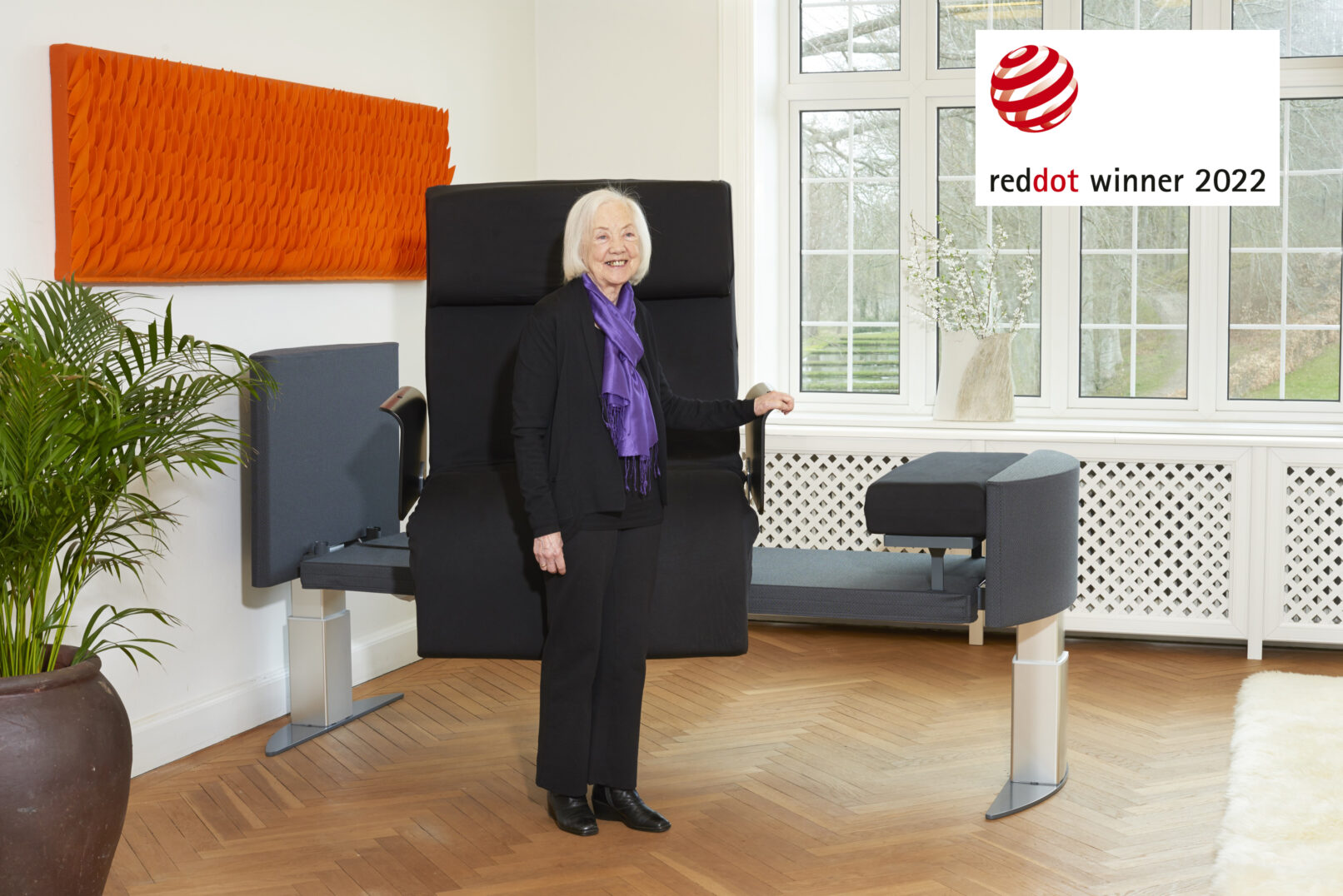 RotoBed Change
Year: 2020
Producer: RotoBed www.rotobed.dk
RotoBed®Change is identical to the RotoBed®Classic, except this model also has the rotational function.
We have had many requests from couples where one part is disabled / weakened and needs a bed with a rotational function – but still would like to sleep beside his or her partner in similar looking beds.
With the new RotoBed® models, they now have this possibility. With RotoBed®Change, the user will have a bed with electrical adjustment of height, backrest, and feet – as well as a rotational function. With the RotoBed®Classic, the partner will also have a bed with electrical adjustment, but without rotation – until the day that they might need the rotation too. If and when they do, the rotational function can be added.